Online Giving (Tithe)
In every service we provide an opportunity for you to give financially. This is an incredibly powerful act of worship, outworked in response to the grace of God that has transformed our lives.
If you would like to give online, please use the following details to complete your EFT (Electronic Funds Transfer) in your Internet Banking.
C3 Church Hobart General Account
Acc Name: C3 Church Hobart General Account
Acc #: 1006 0472
BSB: 067 105
C3 Church Huon Valley General Account
Acc Name: C3 Church Huon Valley
Acc #: 1054 5576
BSB: 067 105
GIVE VIA CREDIT CARD VIA THE PAYPAL LINK BELOW
Vision Builders
What is Vision Builders?
Our Vision Builders program is an annual event, where we set aside time as a church, prayerfully consider where God is leading us and respond by giving towards this Vision. It is a time of faith, growth and unity.
Why do we do it?
It is about looking beyond ourselves ad creating a future for our church, children and community. As we step out together and give to God with faith, sacrifice and commitment, we create an opportunity for God to transform lives, doing our part to reach and build our community for Christ.
As a church we continue to steward our loan responsibly. A large portion of this year's Vision Builders contributions will be to pay down our church building loan.
As we do this each year, continuing to reduce our debt, we free up future giving and income to increase our impact in the community.
Vision Builders #1 (Tax Deductible)
Acc Name: C3 Church Hobart / Huon Valley Vision Builders No. 1
Acc #: 1018 4445
BSB: 06 7000
Vision Builders #2 (Non-Tax Deductible)
Acc Name: C3 Church Hobart / Huon Valley Vision Builders No. 2
Acc #: 10391321
BSB: 06 7000
for Vision Builders donations please complete the form below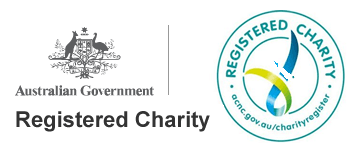 Please note that C3 Church Hobart will only use personal information for the purposes of which it was collected and will not transfer information to a 3rd party unless required by law (except for purposes of storing information on a secure cloud based service). A copy of our Privacy Policy and Governance Documents can be obtained from our office upon request.