Prayer Meetings
Our weekly Prayer Meeting happens in Hobart every Sunday morning from 8:45am - 9:00am in the Atrium. It is always a free-flowing, beautiful meeting which is open to everyone.
We also have frequent seasons of prayer where our church prays for a focused period of time, these would be made known during the Sunday Services and via social media.
We also have a prayer room that you can come in and use to pray, please see below for details and to book this space.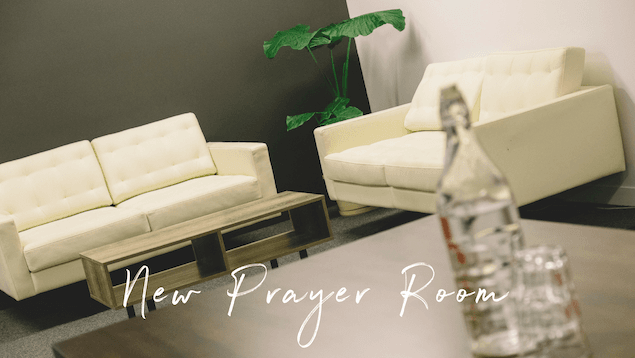 Fasting Infomation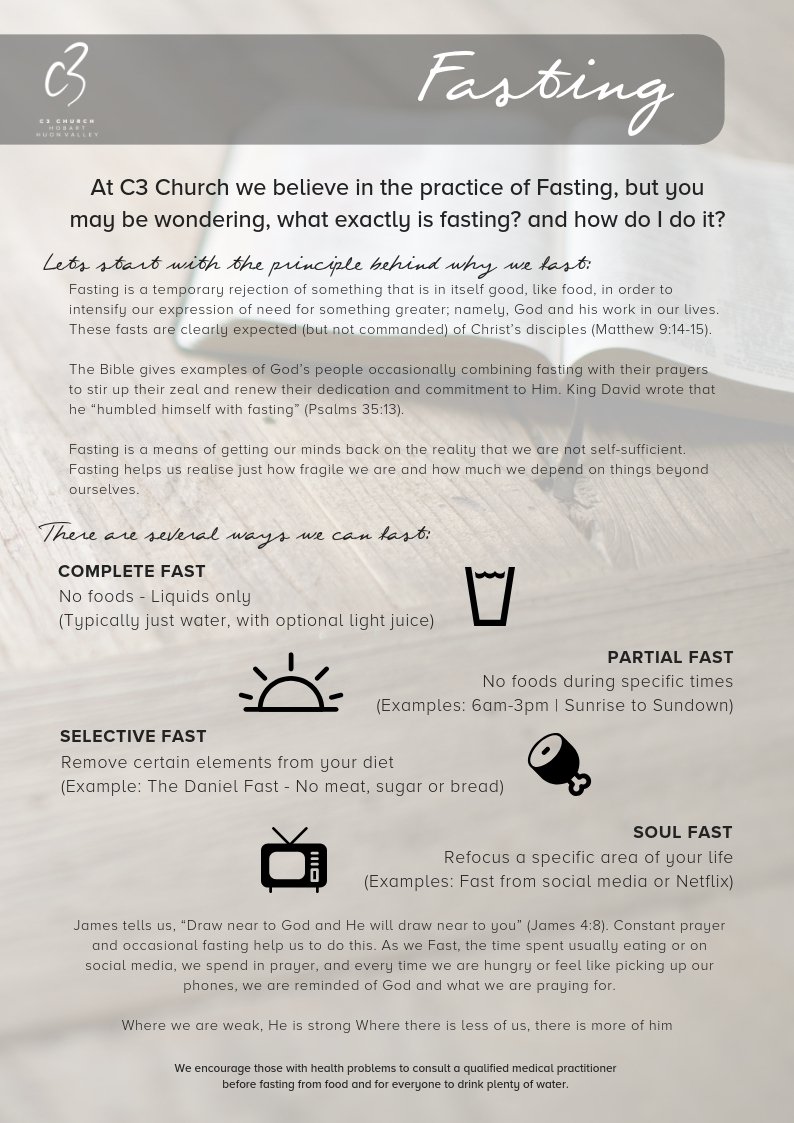 Prayer Room Requests
If you'd like to book our prayer room for yourself or a small group please complete the form below.
Please note that C3 Church Hobart will only use personal information for the purposes of which it was collected and will not transfer information to a 3rd party unless required by law (except for purposes of storing information on a secure cloud based service). A copy of our Privacy Policy and Governance Documents can be obtained from our office upon request.